1-800-803-5439 toll-free
512-280-7800
512-280-7842 (fax)
Tow-Away Services: Power Only Trucking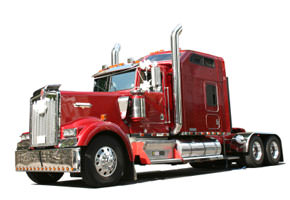 Stein Transportation offers tow-away power only trucking service to the United States, Mexico, and Canada. With our power only trailer transport service, we can provide a tractor and driver to tow-away or transport your company-owned equipment or trailer. We can transport a variety of types of trailers including flatbeds, dry vans, trailer mounted equipment, and portable machinery. With each tow-away power only trucking project, we will make sure that your equipment or trailer is delivered on a time schedule that fits your needs. Whether you need tow-away service for a short haul or for trailer transport across the country, we are ready to help.
To learn more about our tow-away service, please contact our trucking company directly. You can also request a freight quote for your tow-away power only trucking needs by completing our online quote request form.
What is Power Only Trucking
With power only trucking, a trucking company will provide the truck driver and tractor required in order to pull a customer owned trailer or other equipment according to the client's specific needs. This tow-away trucking service is typically performed on the client's schedule and can be used to transport a variety of types of trailers including empty or loaded dry vans, flatbeds, portable equipment or machinery, and other trailers for short or long distances. Tow-away power only trucking service can be used for a one way drop off or for round trip service. The main benefit of working with a trusted power only trucking company for tow-away service, is the ability to have an experienced, professional driver who will plan and execute your service.
Our Tow-Away Service: Types of Trailers We Haul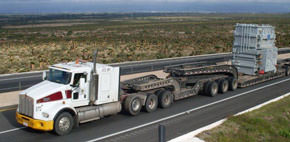 With the tow-away trucking service available from Stein Transportation, we can transport nearly any type of trailer. Whether it is a short haul across the state or a long trip from coast to coast, our power only trucking service can help. We have experience transporting a wide variety of types of trailers including empty trailers, portable machinery, full dry vans, and nearly anything else you may need transported.
With our diverse tow-away power only trucking service, we can haul:
Flatbed Trailers
Dry Vans
Construction Company Tool Trailers
Trailer Mounted Portable Equipment
New Trailers for Delivery
Refrigerated Trailers
Chassis
Rock Crushers
Batch Plants
Intermodal Containers
Drop deck Trailers
Double Drop deck Trailers
Lowboys
Extendable Flatbed Trailers
Tankers
Livestock Trailers
Curtain Side Trailers
Utility Deck Trailers
Race Car Haulers
Exhibitions & Special Event Trailers
Entertainment Venues and Stage Sets
Our tow-away service is available for clients in a diverse variety of industries. Therefore, we offer the power only service for businesses in nearly any type of industry. This includes:
Entertainment Businesses
Medical Businesses
Intermodal Companies
Construction Companies
Government / Military Agencies and Companies
Request a Quote for Tow-Away Services
Clients continue to choose Stein Transportation for our power only and other trucking service because of our ability to offer:
Accuracy, dependability, and timely deliveries
Experienced drivers to handle every trucking service
Professional and knowledgeable office staff to organize and plan your service
Affordable power only and complete trucking service for a better bottom line
Personalized customer service
Complete freight transport service to meet any of your shipping or transportation needs
If you have a trailer, dry van, or portable machinery that you need transported, request a freight quote today to find out how our tow-away power only trucking service can help you. You can also learn more about our tow-away power only service and find information on shipping rates for any of our trucking services by contacting us today.
Mission Statement
At Stein Transportation, we are quality driven to provide the best trucking services possible to our valued customers. It is our number one goal to build lasting relationships with each of our customers and our employees.
By following through with our commitments for every trucking service, we aim to become the trucking company of choice for our valued customers. We provide each employee with financial security and career opportunities in order to reinforce our relationship of trust and our commitment to quality.