1-800-803-5439 toll-free
512-280-7800
512-280-7842 (fax)
About Stein Transportation: A Trucking Company
Founded in 1984 by Larry Stein with a single truck, Stein Transportation has since grown to a trusted trucking company with over 100 fully-equipped company trucks and a complete selection of trailers and other equipment.
We offer a variety of trucking services to meet any of your shipping or transportation needs including: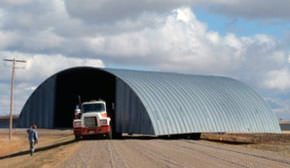 As a leading trucking company, we offer our trucking service throughout the United States, Canada, and Mexico. Each trucking service is handled by our experienced and professional drivers in order to ensure careful and timely delivery. Additionally, our experienced office staff can offer accurate freight quotes for any service, as well as plan and coordinate cost-effective and timely transportation.
To learn more about our trucking company, please contact our office today or request a freight quote.
Why Customers Choose our Trucking Company
With our company-owned trucks as well as our freight broker service, our trucking company can provide trucking services to meet any customer's needs. Whether you are an individual buyer who needs one time service or a major industrial shipper needing frequent freight shipping services, we can help.
Customers continue to choose our trucking company because we offer:
Reliable and experienced trucking service across the United States, Canada, and Mexico
Professional truck drivers who will protect and transport your load safely
Experienced office staff to coordinate and plan shipments
Versatile trucking and transportation service including flatbed trucking, dry van service, LTL service, heavy haul service, oversize load shipment, and power only service
Freight broker service with a network of over 500 trusted carriers
Dependable freight transportation service using flatbeds, step decks, double drops, low boys, and power only equipment
Professional trucking service completed in a timely and cost-effective manner
Freight We Ship:
Our trucking company has experience transporting and hauling all types of freight and we are ready to handle any freight shipment. With our services, we can transport or ship:
Auto Parts
Backhoes
Building Materials
Cranes
Dump Trucks
Excavators
Forklifts
Generators
Industrial Equipment
Machinery for Construction and Other Industries
Oil and Gas
Oversize Loads or Heavy Hauls
Raw Materials and Equipment for Manufacturing
Steel Parts and Steel Equipment
Tractors
To learn more about our trucking company, please contact us today. You can request a freight quote for any trucking service by completing our online form. Additionally, if you need immediate service, please contact our trucking company directly by phone at (800) 803-5439 to learn about our trucking service or to find shipping rates for your freight shipping and transport needs.
Mission Statement
At Stein Transportation, we are quality driven to provide the best trucking services possible to our valued customers. It is our number one goal to build lasting relationships with each of our customers and our employees.
By following through with our commitments for every trucking service, we aim to become the trucking company of choice for our valued customers. We provide each employee with financial security and career opportunities in order to reinforce our relationship of trust and our commitment to quality.