1-800-803-5439 toll-free
512-280-7800
512-280-7842 (fax)
LTL Trucking Services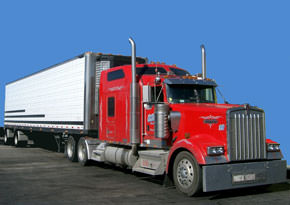 LTL trucking services handle the shipping and transportation of less than truckload shipments, which are partial load shipments that do not require the use of a full 48-foot flatbed or 53-foot dry van trailer for shipping. This is an affordable shipping option for transporting partial loads or single pallets. Handling and coordinating LTL shipments can be a complicated process. However, at Stein Transportation, we have the experience needed to handle any LTL trucking service.
With our LTL trucking services, we are able offer clients more affordable shipping rates than with full truck load shipping while ensuring that shipments are completed in a timely and efficient manner.
To learn more about our LTL trucking services or to talk with our experienced office staff to plan your LTL trucking services, please contact us today.
Our LTL Trucking Services
With our LTL trucking services, we offer our clients both LTL flatbed trucking and LTL dry van trucking. These services, like all of our freight transportation services are available across the continental United States, Mexico, or Canada. Whether you need to ship a single pallet or piece of equipment, or you have half of a truck load to transport, our LTL trucking services can help.
To learn more about our LTL trucking services, please contact us. Our experienced office staff will provide you with information about our LTL trucking and shipping rates, and they can also recommend the best services to meet your needs.
Why LTL Trucking
LTL trucking is a cost-effective and efficient way to transport freight that will not fill up an entire truck load. This allows you to ship a single pallet or half of a truck load where it needs to go. The main advantage of LTL trucking is that it offers significant cost savings as it allows multiple partial shipments to share the cargo space of one trailer or flatbed. This will reduce fuel and overall shipping costs associated with each shipment. Additionally, many of our LTL trucking services will offer customers a significant cost savings while still providing the timely and efficient service that our customers demand.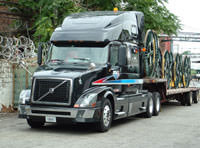 With our LTL trucking services, we provide:
LTL shipping using flatbed trailers or dry van trailers
Timely shipping services
Shipping services throughout the continental United States, Canada, and Mexico
Freight transportation with no minimum shipping requirements
Reduced pricing rates as compared to full truck load shipments
Quick access to LTL freight quotes online or by calling our office staff
If you are interested in working with Stein Transportation for any LTL trucking service, please contact us to see how we can help you or submit our online freight request form to receive a customized freight quote for your LTL trucking services.
You can also find some additional information about LTL Freight and shipping here on our website.
Mission Statement
At Stein Transportation, we are quality driven to provide the best trucking services possible to our valued customers. It is our number one goal to build lasting relationships with each of our customers and our employees.
By following through with our commitments for every trucking service, we aim to become the trucking company of choice for our valued customers. We provide each employee with financial security and career opportunities in order to reinforce our relationship of trust and our commitment to quality.