1-800-803-5439 toll-free
512-280-7800
512-280-7842 (fax)
Request a Freight Quote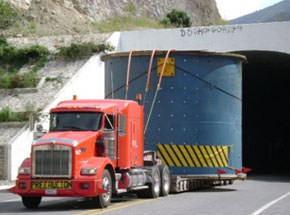 If you are interested in learning more about how our trucking services can help meet your needs or you would like a customized quote for your shipping requirements, please complete the form to the right to request a freight quote. You can request a freight quote for all types of trucking services including shipments using flatbed, stepdeck, double-drop, or dry van trailers, full truckload or LTL shipments, power only services, and oversize load or heavy haul shipments.
We will contact you as soon as possible after receiving your request to provide an accurate freight quote for your desired service. If you need immediate service or assistance, please call us to receive your freight quote.
You can contact us directly online or by phone toll free at (800) 803-5439 if you are interested in receiving additional information about any of our trucking services or would like to learn more about our shipping rates.
Freight Quotes for Any Trucking Service
We can provide customized freight quotes for customers interested in shipping or transporting a single piece of equipment as well as for those who will require regular trucking services for coast to coast shipments. Whether you are new to the shipping and trucking industry or you have been working with trucking companies for years, our experienced office staff will help you determine which of our shipping services can provide you with the most cost effective and timely service to meet your specific needs.
We provide freight quotes for any of our freight transport services including:
Additionally, if you would like to learn more about the shipping rates for any of these services, please feel free to contact us online or by phone. Our experienced customer service and office staff look forward to working with you and helping you organize your freight shipments.
Accurate & Fast Freight Quotes
Because we have experience providing a complete range of trucking services for our clients, we are able to offer fast and accurate freight quotes for nearly any service. Whether you need a full truckload shipped quickly with expedited trucking service or you are looking for an experienced heavy haul trucking company to handle and coordinate the shipment of a specific oversized load, we will provide you with an accurate freight quote that satisfies your needs.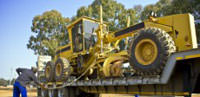 We can provide freight quotes for any of the trucking services that we handle in house with our fleet of fully equipped trucks. Additionally, as a leading freight broker with a network of over 500 trusted carriers, we can also offer solutions and quotes for any type of trucking service for shipments across the continental United States, Mexico, or Canada.
Learn More About Stein Transportation
Because of our ability to provide professional, timely service at competitive prices, we have many repeat customers who continue to rely on Stein Transportation for their trucking services. Contact us today or request your freight quote online to learn why our customers continue to choose us for their trucking needs.
Mission Statement
At Stein Transportation, we are quality driven to provide the best trucking services possible to our valued customers. It is our number one goal to build lasting relationships with each of our customers and our employees.
By following through with our commitments for every trucking service, we aim to become the trucking company of choice for our valued customers. We provide each employee with financial security and career opportunities in order to reinforce our relationship of trust and our commitment to quality.